Search Engine Optimization Services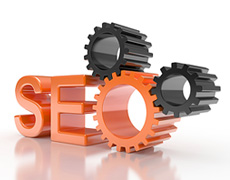 RTH Marketing has been the leading internet marketing firm for over 16 years. Our experience in search engine optimization offers the foundation for winning results.

Search Engine Optimization...better known as SEO, is an integral part of any online marketing strategy. Our SEO strategies focus on the specific and unique needs of each client. Our SEO strategies utilize a blend of both on-site and off-site optimization techniques to help drive the greatest amount of visitors to your website.

We do all of our own programming, optimizing and submissions in house by hand. This means that we do not rely on software to do our programming and that search engines easily recognize and reject. Unlike other companies that may take shortcuts to reduce overhead and marketing hours, our White Hat marketing strategies strictly adhere to the "SEO Code of Ethics".

We do all of the programming, optimizing, and implementing of our own (highly researched and proven) strategies to get you results. Many of our behind the scenes strategies (proprietary) are not listed on our website but the results are clearly experienced.

If you are looking for an internet marketing firm with the experience needed to propel your website to the top position in the search engines, then you are at the right place.

To learn how RTH Marketing's SEO services can help you build a successful online presence give us a call at (561) 422-0433.